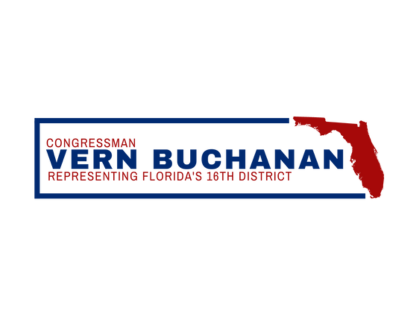 WASHINGTON – Congressman Vern Buchanan today announced that his legislation to help ensure coverage of potentially life-saving drugs and new treatments for seniors with Alzheimer's disease has passed the House Energy and Commerce Health Subcommittee.
In an unprecedented move last year, bureaucrats at the Centers for Medicare and Medicaid Services (CMS) unilaterally restricted coverage for the first new treatment for Alzheimer's disease (Aduhelm) in nearly two decades, despite prior approval from scientists at the Food and Drug Administration (FDA).
"The federal government should make it easier for seniors to access breakthrough treatments, not unreasonably restrict potentially life-changing drugs for our nation's most vulnerable patients," said Buchanan. "Unfortunately, the Biden administration and unelected bureaucrats in Washington have continuously pursued policies that will stifle innovation and halt progress toward revolutionary cures. That is why I am so pleased to see this important legislation pass out of the Health Subcommittee and come one step closer to becoming law."
Buchanan introduced the MERIT Act (H.R. 133) with Congresswoman Nanette Barragán (D-CA), and it has been endorsed by the Alzheimer's Association, UsAgainstAlzheimer's, Association of Mature American Citizens, Byrd Alzheimer's Center and Research Institute and the Global Alzheimer's Platform Foundation.
Robert Egge, Alzheimer's Association chief public policy officer and Alzheimer's Impact Movement (AIM) executive director celebrated committee action and praised Buchanan's leadership on the issue, saying "Individual Alzheimer's treatments act differently, even if they achieve similar end results. Thank you to Representatives Buchanan and Barragán for their leadership on the bipartisan MERIT Act, which will ensure that CMS evaluates treatments individually and based on their own merits, rather than as a broad class of drugs. As new treatments are approved, the millions of Americans living with Alzheimer's and other dementia cannot afford delays."
Buchanan originally introduced the MERIT Act last Congress following the announcement from CMS that they would restrict access to the breakthrough new drug, Aduhelm.
By requiring CMS to review each drug individually, the MERIT Act will undo the actions taken by CMS that would otherwise unnecessarily limit access to drugs like Aduhelm for seniors. With additional drugs to treat Alzheimer's coming to the market, this bill will ensure those drugs receive fair and accurate consideration for coverage, rather than requiring onerous additional steps before CMS will make them available to Medicare beneficiaries.
Earlier this year, Congressman Buchanan hosted a press conference with key stakeholders calling for action to help American's suffering with Alzheimer's access these FDA approved treatments.
The Energy and Commerce Health Subcommittee also passed another bill Buchanan helped introduce, the Supporting Innovation for Seniors Act (H.R. 5388). This legislation would expand flexibility for Medicare Advantage plans to cover innovative products beyond what traditional Medicare offers.
In addition to being the vice chairman and most senior Republican on the powerful U.S. House Ways and Means Committee, Buchanan is also the chairman of the Health Subcommittee, which has broad jurisdiction over traditional Medicare, the Medicare prescription drug benefit program and Medicare Advantage.
###