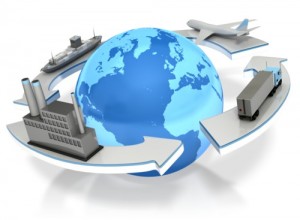 "If we can grow our exports, it will help Florida's economy as we send our goods, services, and products to people around the world."
Free trade means jobs. As Florida's only member on the Trade Subcommittee, which has jurisdiction over international trade policy, I am committed to expanding trade and investment opportunities in the global marketplace to create jobs and grow the economy.
The economic benefits of trade are well documented. International trade supports more than 38 million American jobs. In Florida alone, international trade – both exports and imports – supports 2.2 million jobs. Florida exports tens of billions of dollars in goods and services annually, which range from aerospace materials, to citrus products, to travel services. The vast majority of Florida exporters are small and medium-sized companies with fewer than 500 workers. International trade agreements create a huge opportunity to help grow the American economy. Free trade can ease trade barriers and open up foreign markets to U.S. goods and services.
More on Trade
September
2023
July
2023
April
2022
December
2021
August
2021
July
2021
June
2021