Buchanan CNBC Op-Ed: A prime opportunity to turbo-charge our economy
A prime opportunity to turbo-charge our economy
By Rep. Vern Buchanan, member of the House Ways and Means Committee
After the Allied victory in World War II, James Forrestal, the first U.S. Secretary of Defense, remarked "the only way in which a durable peace can be created is by world-wide restoration of economic activity and international trade."
I saw the truth of Secretary Forrestal's words firsthand recently when I traveled to Asia on a trade mission led by Ways and Means Committee Chairman Paul Ryan.
The purpose of our visit was to promote U.S. trade interests and strengthen relationships with our regional partners to advance ongoing negotiations on the Trans-Pacific Partnership (TPP). This pending trade deal between the U.S. and 11 other countries offers us a prime opportunity to turbo-charge our economy by eliminating tariffs and expanding American exports. The countries involved in TPP account for 40 percent of global economic output and nearly a third of all world trade.
I spoke at length with political and business leaders in three of these countries — Japan, Malaysia and Singapore.
A U.S.-Japan agreement is absolutely critical to the success of TPP. And while there is still much to be negotiated, after speaking with Japanese Prime Minister Shinzo Abe, I am encouraged that he is committed to working together and achieving a robust final agreement that is in the mutual interests of our two countries.
At a time when the American people are rightly concerned about global instability, anemic economic growth and a lack of good-paying jobs, trade agreements like TPP are more important than ever.
Trade deals like the TPP are not a panacea that will solve all of our nation's problems. But the TPP will make appreciable progress in many of these areas of concern.
As the late Rep. Sam Gibbons, a fellow Floridian and a former Chairman of the Ways and Means Trade Subcommittee, often said, "countries that trade with each other don't go to war with each other."
It has been said that the best economic stimulus is a job.
The promotion of free and fair trade is one of the most important things Congress can do to create jobs. I was pleased to see President Obama echo this sentiment in his State of the Union address last month when he called for Congress to come together and fight for "strong new trade deals from Asia to Europe that aren't just free, but fair."
My constituents in Southwest Florida know this well.
In Florida alone, there are 15 ports which generate over $96 billion in economic value to the state. The Florida Ports Council estimates that these facilities are responsible for 680,000 direct and indirect jobs, approximately 13 percent of Florida's GDP and $2.4 billion in state and local taxes.
Implementation of TPP would also provide Florida with a huge opportunity to increase exports of goods such as aerospace products, computer equipment, and travel services to new foreign markets around the globe.
I impressed upon the leaders I met with the tremendous, mutually beneficial opportunities TPP presents for our countries.
I do not want to see the United States miss an opportunity to expand and sell more American products in new and emerging markets in Asia because the work is too hard or politically difficult.
I do not want to see the United States fall behind while other countries like China reap the rewards of economic growth from international trade.
Bipartisan trade agreements could serve as an excellent example of what Washington can accomplish when both parties come together to help create jobs and increase America's competitiveness in the global marketplace.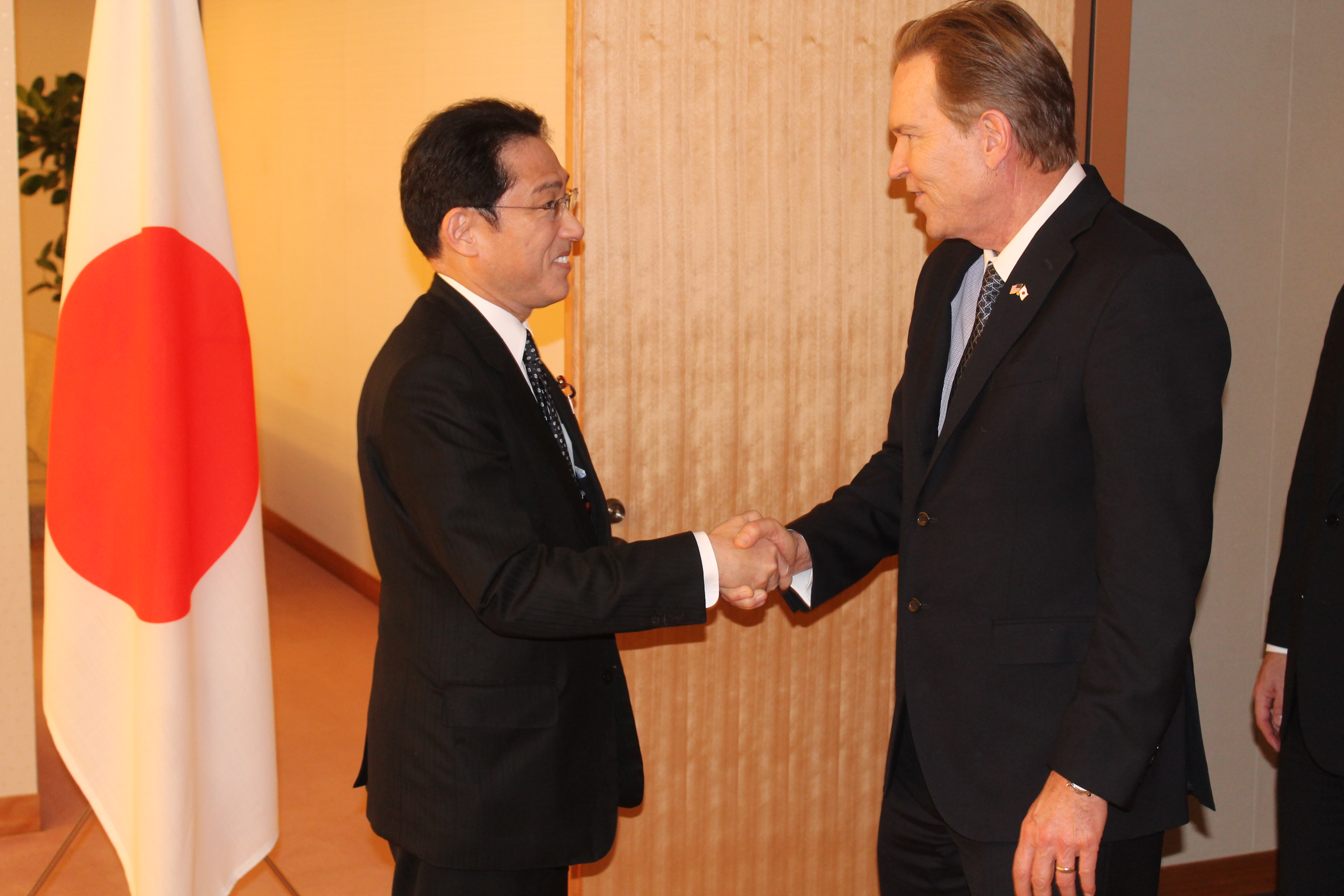 Commentary by Vern Buchanan, a Republican from Florida who is currently serving his fifth term in the U.S. House of Representatives. He is also a member of the House Ways and Means Committee and a senior member of the Trade Subcommittee. Follow him on Twitter@VernBuchanan.