A Florida First: Congressman Wins "Legislator of the Year" Award from U.S. Humane Society
Rep. Buchanan Honored At Ceremony in U.S. Capitol Last Night
WASHINGTON – Congressman Vern Buchanan last night became the first member of Congress from Florida ever to receive U.S. Humane Society's top honor. 

The Legislator of the Year award was presented to Buchanan by the group's president, Wayne Pacelle, in the U.S. Capitol. 

Pacelle called Buchanan "a tireless champion for animals on so many fronts. We are so lucky to have his extraordinary compassion and commitment."

Buchanan received this year's award along with U.S. Sen. Tom Udall, D-NM.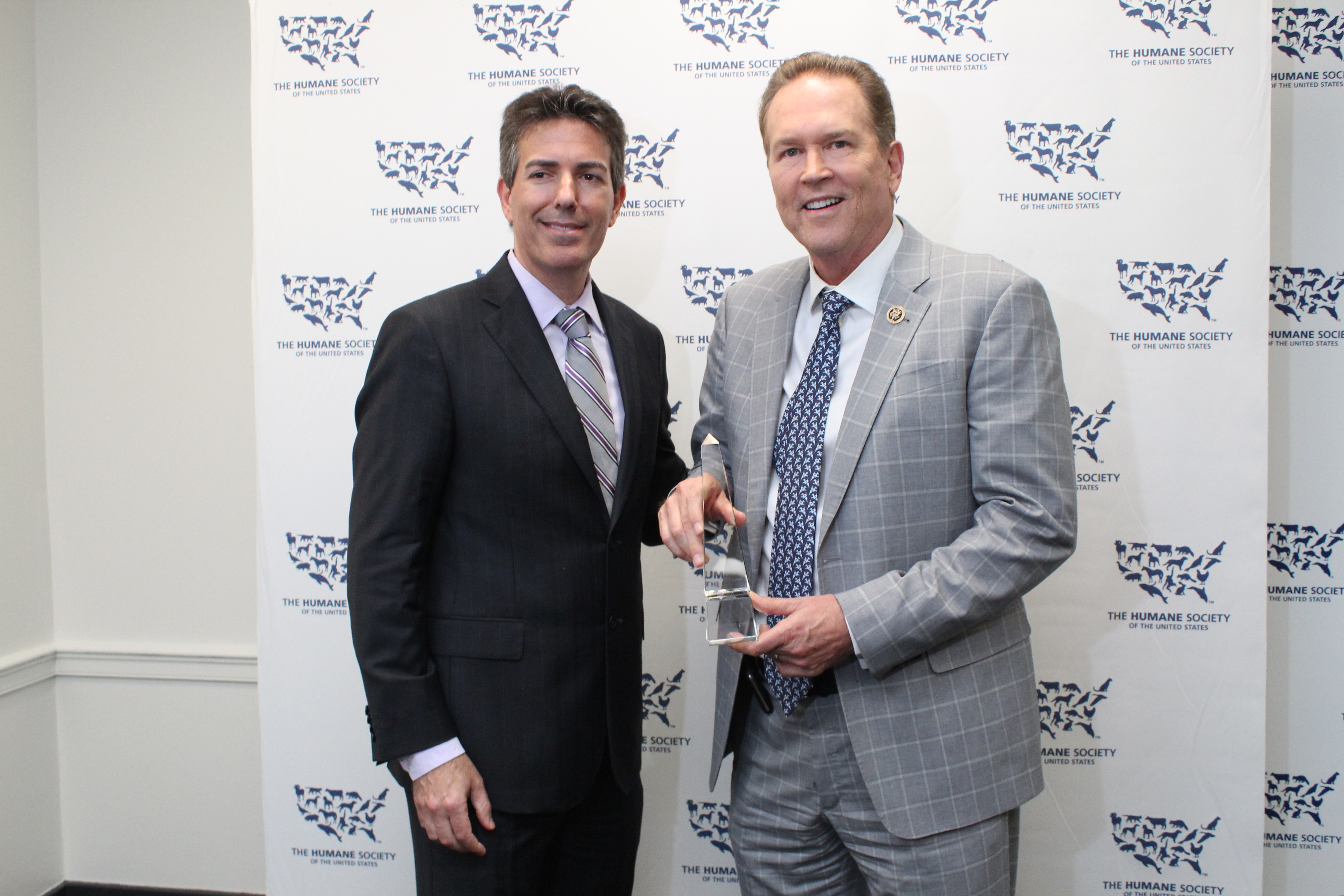 Rep. Buchanan receives the Legislator of the Year award from Wayne Pacelle, president of The Humane Society of the United States.


Buchanan is Florida's first member of Congress – House or Senate – to receive the award since it was established over 10 years ago.

Buchanan said he was honored to be recognized for his record on animal welfare issues. "Safeguarding threatened wildlife and promoting animal welfare should be a nonpartisan issue important to everyone," he said.

The congressman also recently earned a 100-plus, the highest grade in Congress, from the U.S. Humane Society for his record protecting wildlife and preventing animal cruelty, according to the group's 2015 legislative scorecard.

His strong record includes introducing the Safeguard American Food Exports (SAFE) Act, bipartisan legislation that permanently bans the transport of horses to slaughterhouses in Mexico to be sold around the world. He also fought to stop U.S. slaughterhouses from killing horses for human consumption.

Buchanan also has been a strong supporter of the Endangered Species Act. He recently sent a letter to the U.S. Fish and Wildlife Service urging the agency to withdraw its proposal to weaken protections for the manatee under the Endangered Species Act.