Buchanan Votes to Strengthen Medicare for Florida Seniors
Establishes MOST significant Medicare reform in nearly two decades
Provides Seniors With Continued Access to Their Doctors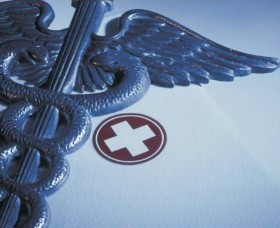 WASHINGTON – U.S. Rep. Vern Buchanan, R-FL, a senior member of the House Ways and Means Committee, today voted for bipartisan legislation to strengthen Medicare and provide long-term certainty for our nation's seniors and veterans.  The measure to permanently repeal Medicare's flawed Sustainable Growth Rate (SGR) formula establishes the most significant structural entitlement reform in nearly two decades.
The Medicare Access and CHIP Reauthorization Act (H.R. 2) passed the House 392-37 and now moves to the Senate for consideration.
"This bipartisan bill is a testament to what Washington can accomplish when we work together to solve problems that will improve the lives of others," Buchanan said, noting President Obama's support for the reform.  "Passage of this critical measure will strengthen Medicare for our seniors and allow doctors to keep their doors open to millions of seniors and veterans."
As Florida's only member of the House Ways and Means Committee, which has jurisdiction over the Medicare program, Buchanan noted that the Sunshine State has the second-highest number of Medicare eligible seniors of any state in the nation.  There are 205,445 people eligible for Medicare in Sarasota and Manatee Counties which are located in Buchanan's congressional district.
Buchanan also noted that since Medicare rates are linked to TRICARE, the health care program for military personnel, today's reforms will also provide health care certainty to all military health care beneficiaries.
The SGR formula enacted in 1997 has threatened to cut payments for medical services and jeopardize access to care for elderly patients.  Over the past 11 years, more than $160 billion has been spent on 17 legislative patches. The old SGR formula created an environment of uncertainty and instability in the health care profession. Faced with the prospect of repeated reductions in Medicare reimbursement rates, many doctors have said they would stop taking Medicare patients or leave the profession altogether. 
The non-partisan Congressional Budget Office (CBO) estimates that passage of today's permanent repeal will save taxpayers nearly $1 billion dollars over the next decade.  
H.R. 2 also reauthorizes and funds the CHIP (Children Health Insurance Program) program through 2017 which provides health insurance to 473,000 children in Florida.  Buchanan was one of only 40 Republicans to support the last CHIP reauthorization in 2009.