Buchanan Votes to Prevent Veteran Suicides
Growing epidemic kills 22 veterans in the U.S. each day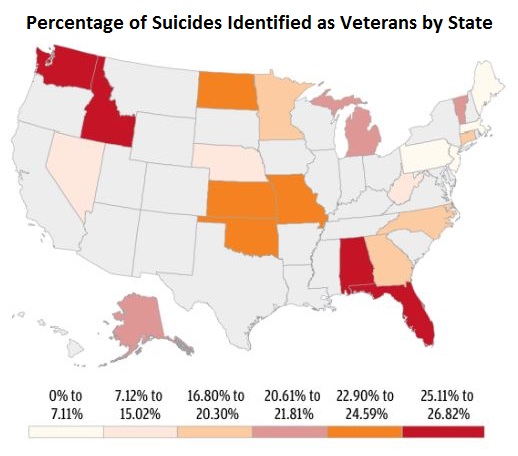 WASHINGTON – U.S. Rep. Vern Buchanan, R-FL, last night supported bipartisan legislation to help combat veteran suicide in the United States – a serious epidemic responsible for one out of every four suicides in the state of Florida.  The measure passed the House and now goes to the Senate for consideration.
The "Clay Hunt Suicide Prevention for American Veterans Act" (H.R. 5059) was named in honor of Marine Cpl. Clay Hunt, a veteran who fell victim to suicide while awaiting PTSD treatment from the VA.  Clay was a Purple Heart recipient who served in Iraq and Afghanistan. 
"Clay's story details the urgency needed in addressing this issue," Clay's mother recently said in testimony before Congress. "Not one more veteran should have to go through what Clay went through with the VA after returning home from war."
Buchanan, who represents more than 66,000 veterans in Southwest Florida, said passage of the House bill is a critical first step toward reversing an epidemic that has been ignored for far too long.
"The growing prevalence of veteran suicide is a tragedy that must be stopped," said Buchanan, noting that 22 veterans commit suicide every day in the U.S.  "Every soldier returning from battle deserves access to the best mental health services our nation has to offer."
Specifically, the bill would improve the VA's suicide-prevention efforts by:
- Increasing veterans' access to mental health services by creating active duty transition networks that offer community oriented peer support and outreach
- Requiring annual third-party evaluation of mental health care programs provided by the VA and Department of Defense 
- Providing readily available, regularly updated information on the VA's mental health care services to veterans online
- Boosting recruitment of qualified doctors to treat veterans by offering repayment of loan debt for potential VA psychiatrists 
Buchanan served six years in the Air National Guard and four years on the House Veteran's Affairs Committee. 
###