Buchanan Updates Business Group on Tax Reform
"It's Time to Stop Punishing Small Businesses"
SARASOTA — U.S. Rep. Vern Buchanan today updated the Argus Foundation on growing momentum behind his legislation to reduce taxes on small businesses.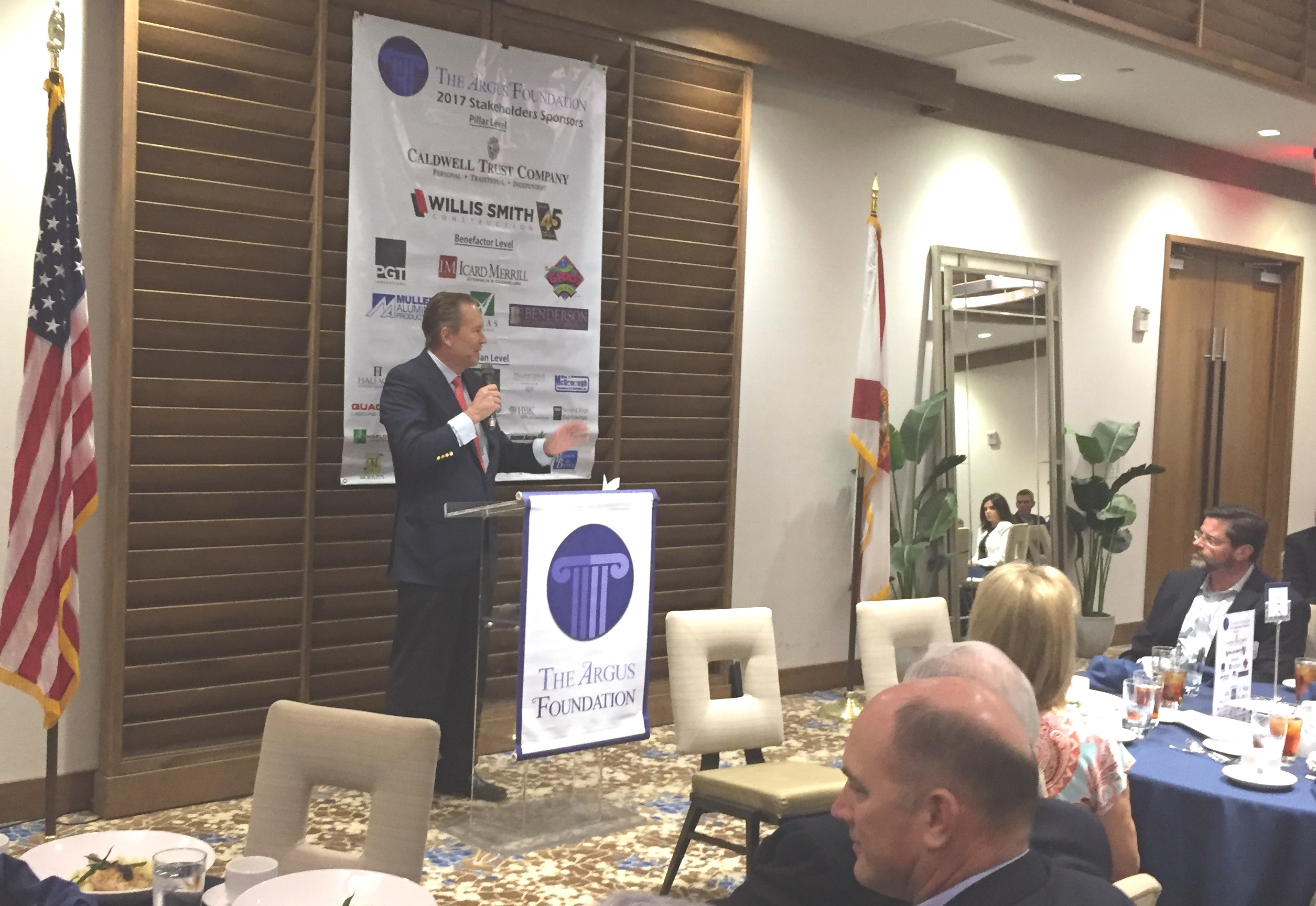 Buchanan talks to local business leaders about tax reform
Buchanan also told the prominent business group that Congress was now focused on enacting sweeping tax reform that would lower rates for all Americans and simplify the tax code so that nine out of 10 people could file on a postcard-sized form.

"Tax reform will generate enormous economic growth and create jobs," Buchanan said.

The Congressman said his proposal to make sure that no small business in the country pays a higher tax rate than large corporations is picking up bipartisan steam. His legislation was introduced this week in the Senate by Sens. Bill Nelson (D-Fla.) and Susan Collins (R-Maine).

"It's time for Washington to stop punishing Suncoast small businesses and start helping them," Buchanan told the group. "I'm very pleased my bill is building support."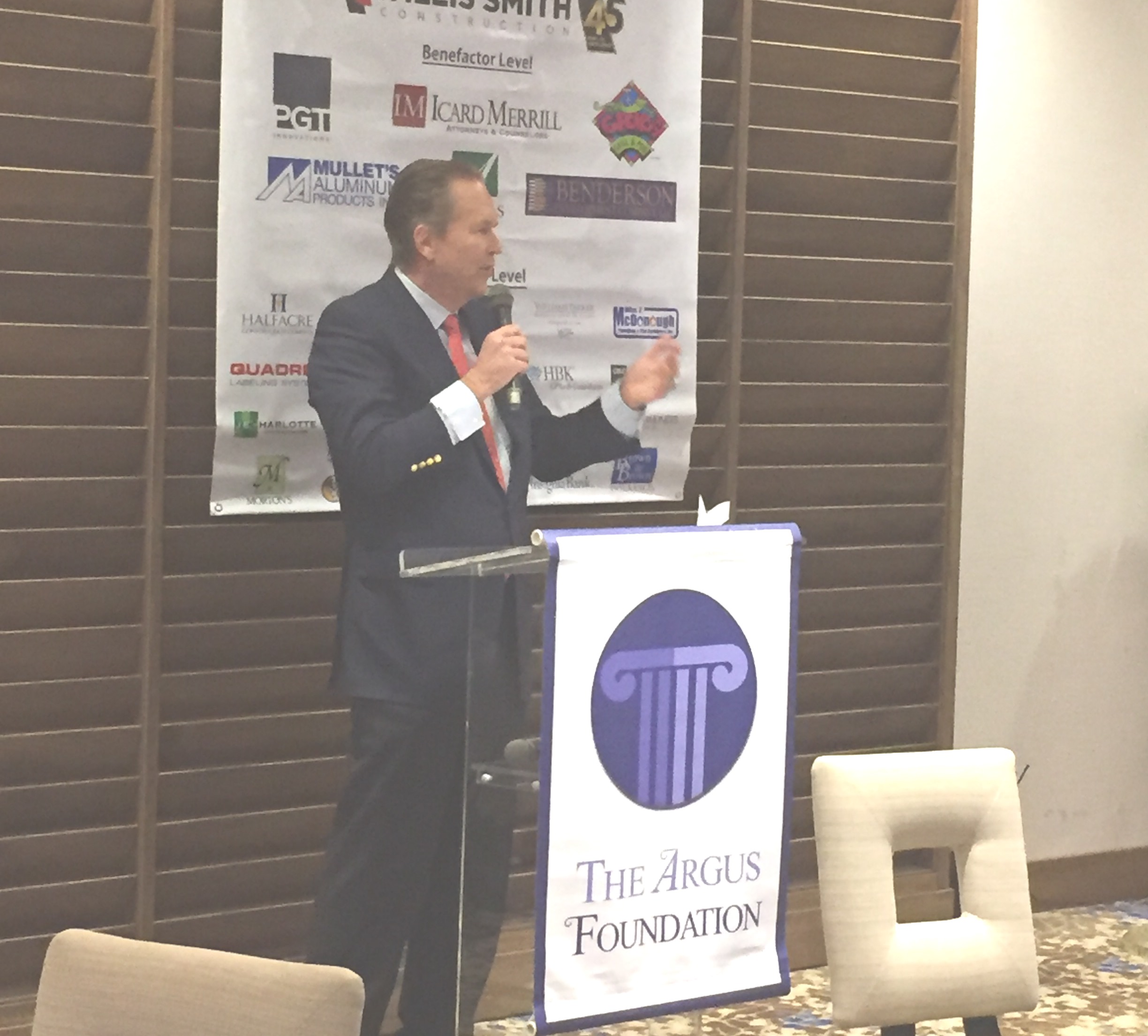 Buchanan updates the audience on his bill to cut taxes for small businesses
Buchanan's bill would ensure that most small businesses – which account for 94 percent of all businesses in America – never pay a higher tax rate than large companies or corporations. It would do so by removing income earned by so-called passthrough businesses from the individual tax code and treat this income like business income earned by corporations.

The businesses that would be helped by Buchanan's plan account for more than 68 million jobs.

A broad coalition of prominent business and tax reform groups have expressed their support for Buchanan's measure, including the National Federation of Independent Business, National Association of Manufacturers, Associated Builders and Contractors, the National Retail Federation, Americans for Tax Reform, the Florida Chamber of Commerce and Florida TaxWatch.