Buchanan: Small Business Vital to Economic Recovery
Study shows entrepreneurship at 30-year low - "Business deaths now exceed business births"

CONTACT: MAX GOODMAN
202.225.5015
WASHINGTON – U.S. Rep. Vern Buchanan, R-FL, today said a new study showing American entrepreneurship at a 30-year low underscores the importance of pro-growth policies aimed at helping small businesses succeed.
The analysis conducted by the Brookings Institution examined the rates of new business creation and destruction since 1978.  In addition to being on a steady decline, the study found that new "business deaths now exceed business births for the first time in the 30-plus-year history of our data."  If the trend persists, the authors warn, "it implies a continuation of slow growth for the indefinite future."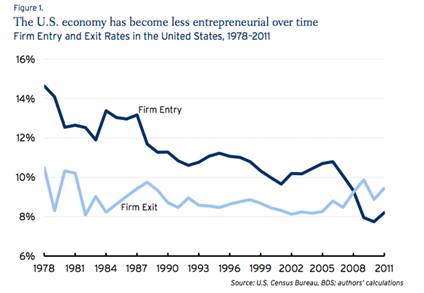 Buchanan, Co-Chair of the Congressional Caucus on Innovation and Entrepreneurship, said "Congress needs to create an environment where small business can grow and prosper."
Buchanan, a successful entrepreneur before coming to Congress, added,  "The recipe for growth is lower taxes, fewer government regulations, less litigation and more incentives to expand and create jobs.  America's greatness comes from its people and their innovation, not more government intrusion."
According to the Competitive Enterprise Institute, more than 3,700 federal regulations were issued last year alone at an annual cost of more than $1.8 trillion.
Prior to joining Congress, Buchanan was a successful businessman who chaired both the Florida Chamber of Commerce and the Sarasota Chamber of Commerce. Buchanan was inducted into the Tampa Bay Business Hall of Fame in 2005.