Buchanan Returns from Counter-Terrorism Mission in Middle East
Meets with Troops in Afghanistan, Israeli Officials
"This is a Shared Fight in the War Against Terror"
WASHINGTON — Congressman Vern Buchanan returned to Washington today from a national security trip overseas, saying American leadership in the Middle East and Africa is critical in combatting radical Islamic terrorism.

Buchanan traveled to Israel, Afghanistan and other nations to meet with top military leaders and government officials about the fight against terrorism.

In Jerusalem, the congressional delegation discussed Israel's state of security and cyber defense with Dr. Eviatar Metania, head of the Israeli prime minister's National Cyber Bureau. Buchanan also talked about strengthening the U.S.-Israeli alliance with Michael Oren, advisor to the prime minister on foreign affairs and former Israeli ambassador to the United States.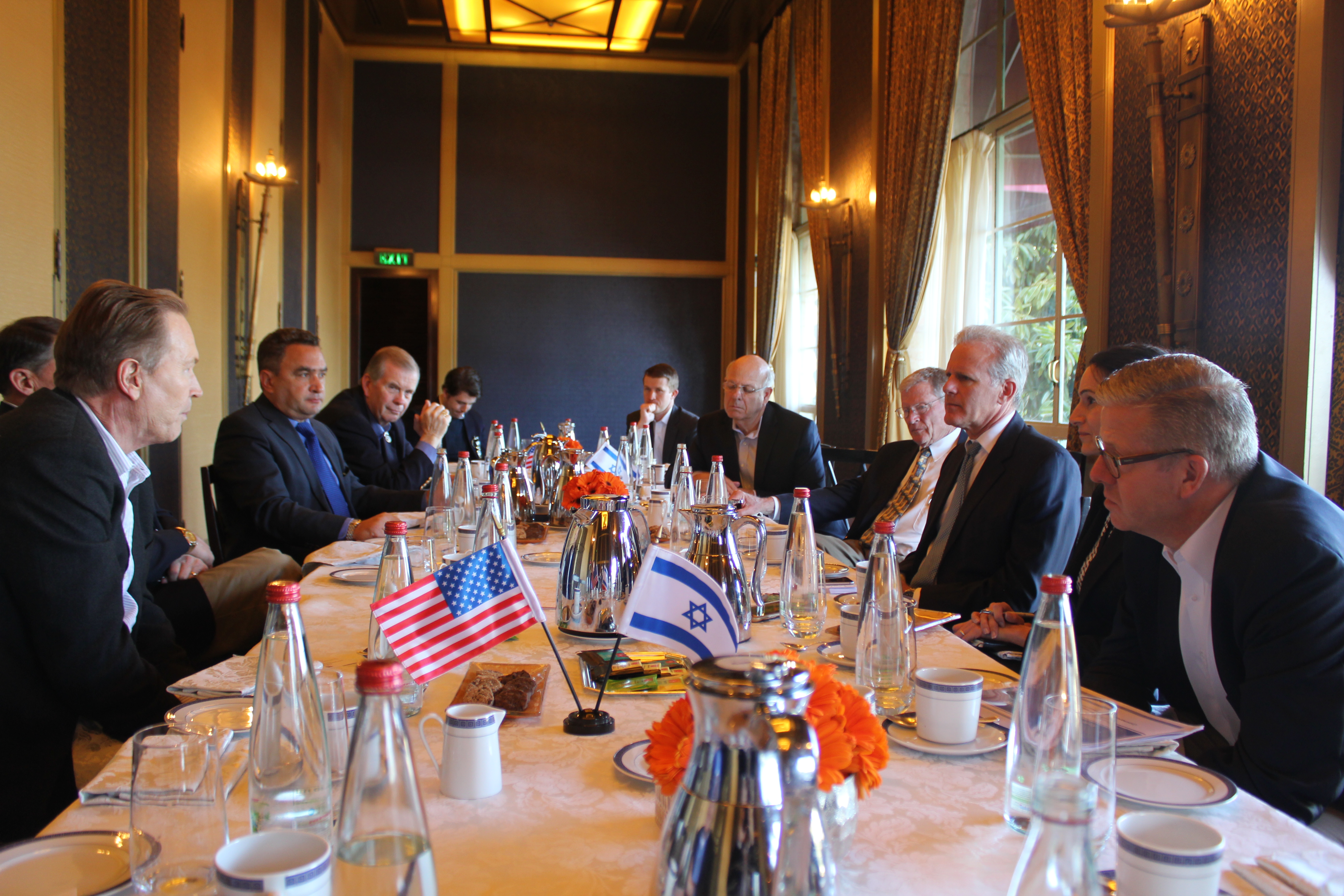 Buchanan (left) and the delegation talk with Oren (second from right)
"Strong military partnerships are critical in fighting terrorism," Buchanan said. "With shifting battlefields and cyberwarfare, it's clear American support is needed to thwart attacks and promote peace in the Middle East. Make no mistake – this is a shared fight in the war against terror."

Earlier in the week the Congressman was at Camp Resolute Support headquarters in Kabul, Afghanistan.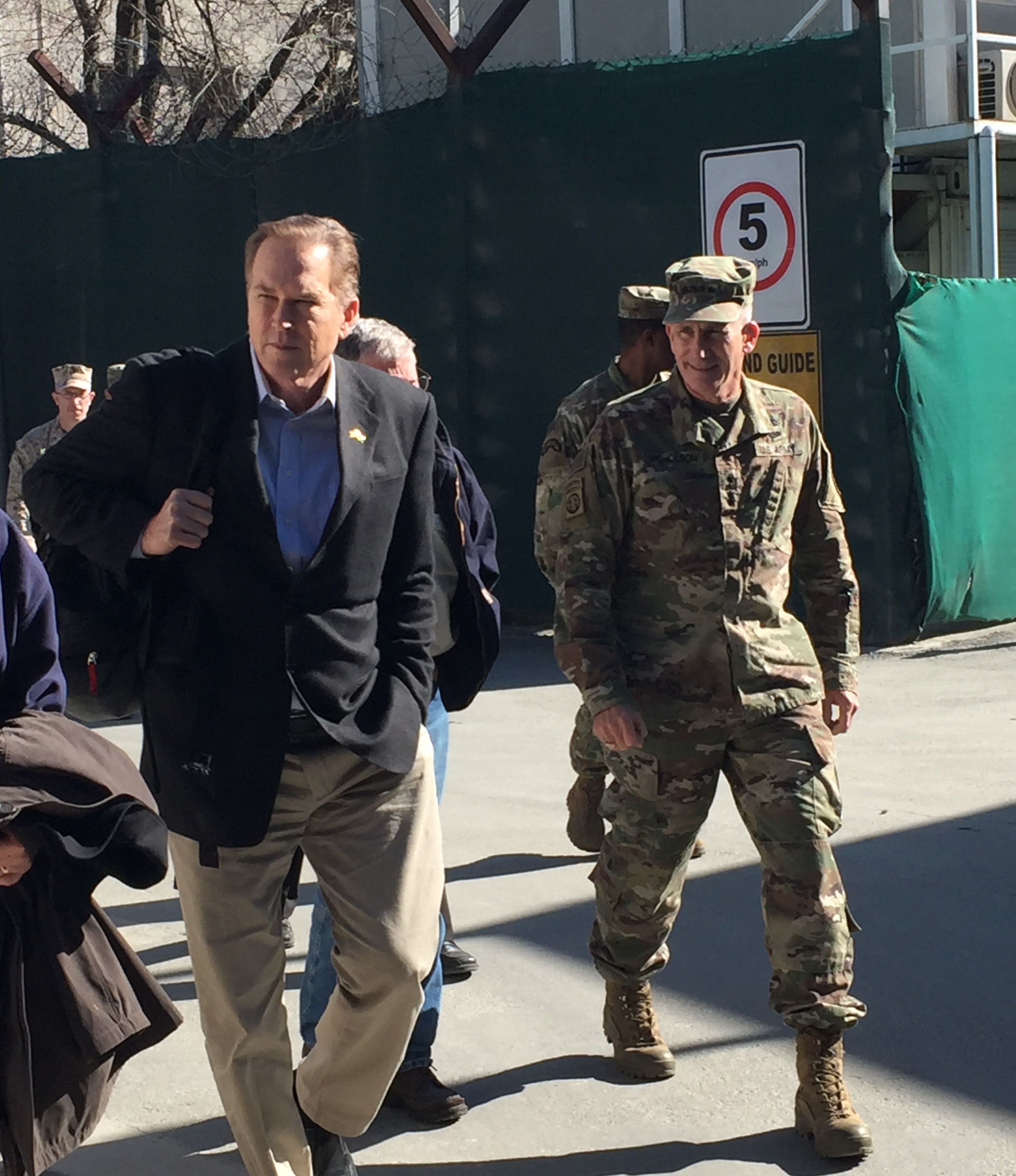 Buchanan (left) walks with Gen. Nicholson (right) at Camp Resolute Support
Buchanan met with troops from Florida and Army Gen. John Nicholson, the U.S. commander overseeing operations in Afghanistan.

His briefings included an overview of Afghan security and the status of the war against terror, including efforts to contain an estimated 20 terrorist groups currently operating in Afghanistan. He was also briefed on terrorist recruitment and radicalization.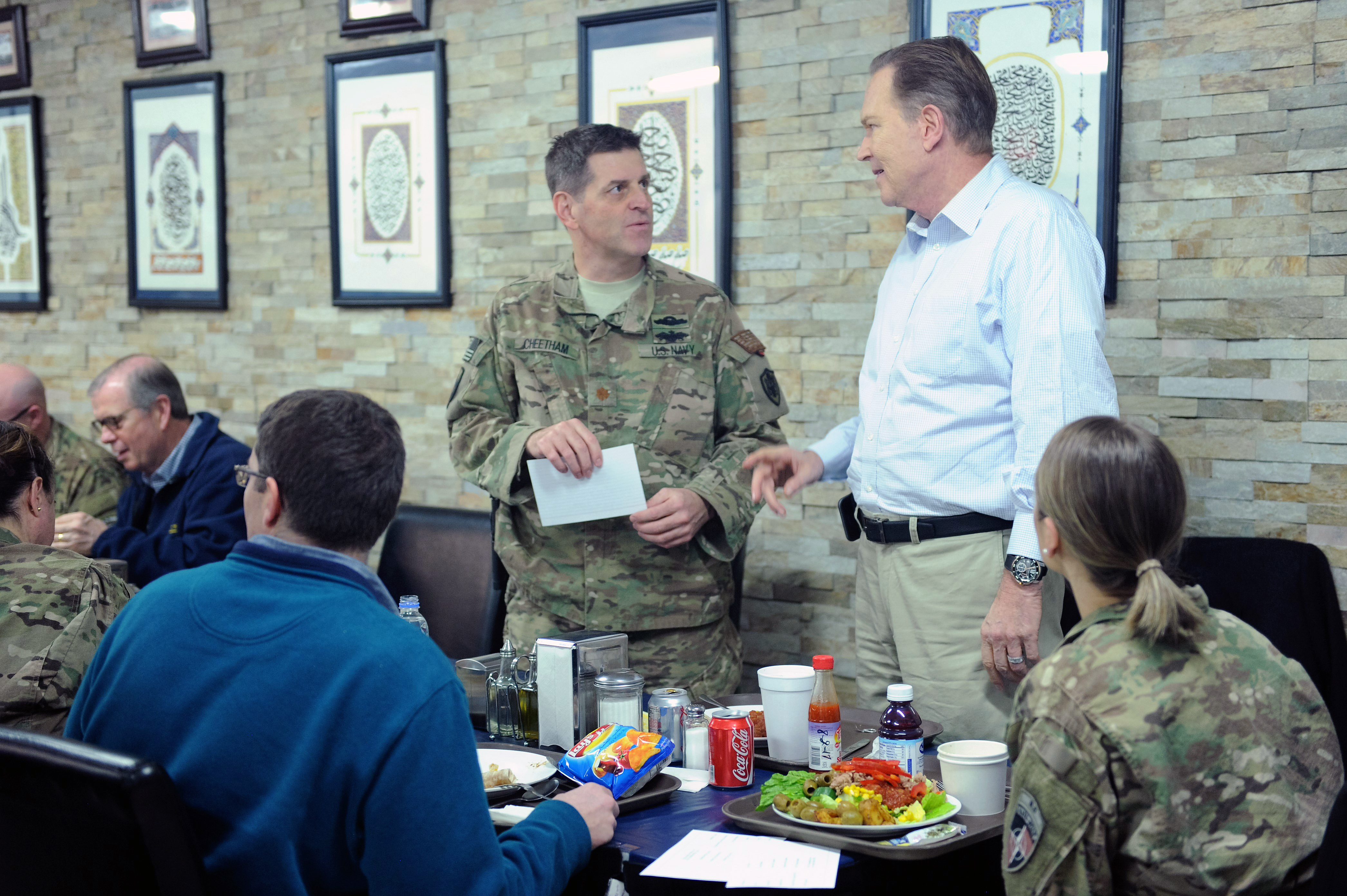 Buchanan (second from right) talks with troops from Florida
"These patriots put their lives on the line, leaving their families and friends for months on end to fight for freedom," Buchanan said. "It was a privilege to meet service members from Florida and witness firsthand their love of country."

Roughly 8,500 American troops and 5,000 foreign allies are stationed in Afghanistan. The U.S.-led coalition forces are focused on training and advising Afghan soldiers, who are fighting Taliban militants.

The delegation's final leg of the trip included visits to several African countries, including Ghana, Benin and Uganda. Buchanan met with President Patrice Talon of Benin and President Yoweri Museveni of Uganda.

The delegation also visited Algeria, a country on the frontlines of radical Islamic extremism in North Africa. ISIS and Al Qaeda affiliated terrorist groups are present in the country. In 2014, Algerian jihadists aligned with ISIS executed a French hostage after France ignored the group's requests to stop air strikes in Iraq.

Al Qaeda in the Islamic Maghreb (AQIM), the region's Al Qaeda affiliate, has carried out a rocket attack on an Algerian gas plant and has threatened more attacks against Western oil companies. AQIM was also responsible for a March 2016 attack at the Grand Bassam beach resort in the Ivory Coast that left 19 people dead.

The Congressman will be back in Washington this evening for votes.