Buchanan Questions Treasury Secretary on Obama Economic Plan
Calls for Bipartisan Action: "We have a window to act"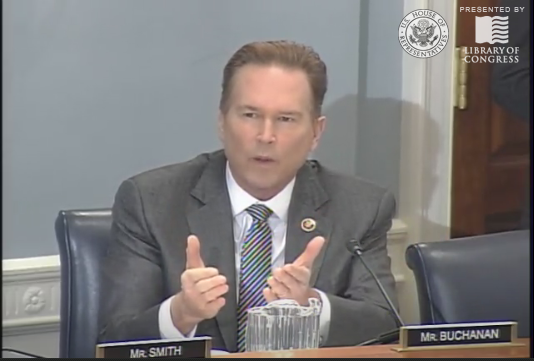 WASHINGTON – Representative Vern Buchanan (R-FL), a senior member of the House Ways and Means Committee, questioned Secretary of the Treasury Jack Lew about President Obama's budget and tax priorities at a Congressional hearing today.
"$2.1 trillion in new taxes.  $8.5 trillion in additional debt.  A budget that never balances.  Haven't we been here before?" Buchanan asked.
Buchanan also impressed upon Lew the need for Congress and the administration to work together to achieve comprehensive tax reform. "For the good of the country, we need to work together to reform our tax code and make it simpler and fairer for all Americans.  We have a window to act this year and we should seize that opportunity, not squander it." Buchanan said.  "It will be our children and grandchildren who pay the price if we fail to act."
Buchanan asked Secretary Lew directly "Will you commit to engaging in real economic and tax reform with this Committee so that we can actually accomplish something for the good of our country?"
Lew responded: "Congressman, that is exactly the right question… I fundamentally agree with the point that we want the burden on small businesses to be easier and lower…"
####