Buchanan Praises Fentanyl Crackdown
Joins Gov. Scott, State Legislators at Signing Ceremony
"Fentanyl Is Poisoning Our Community"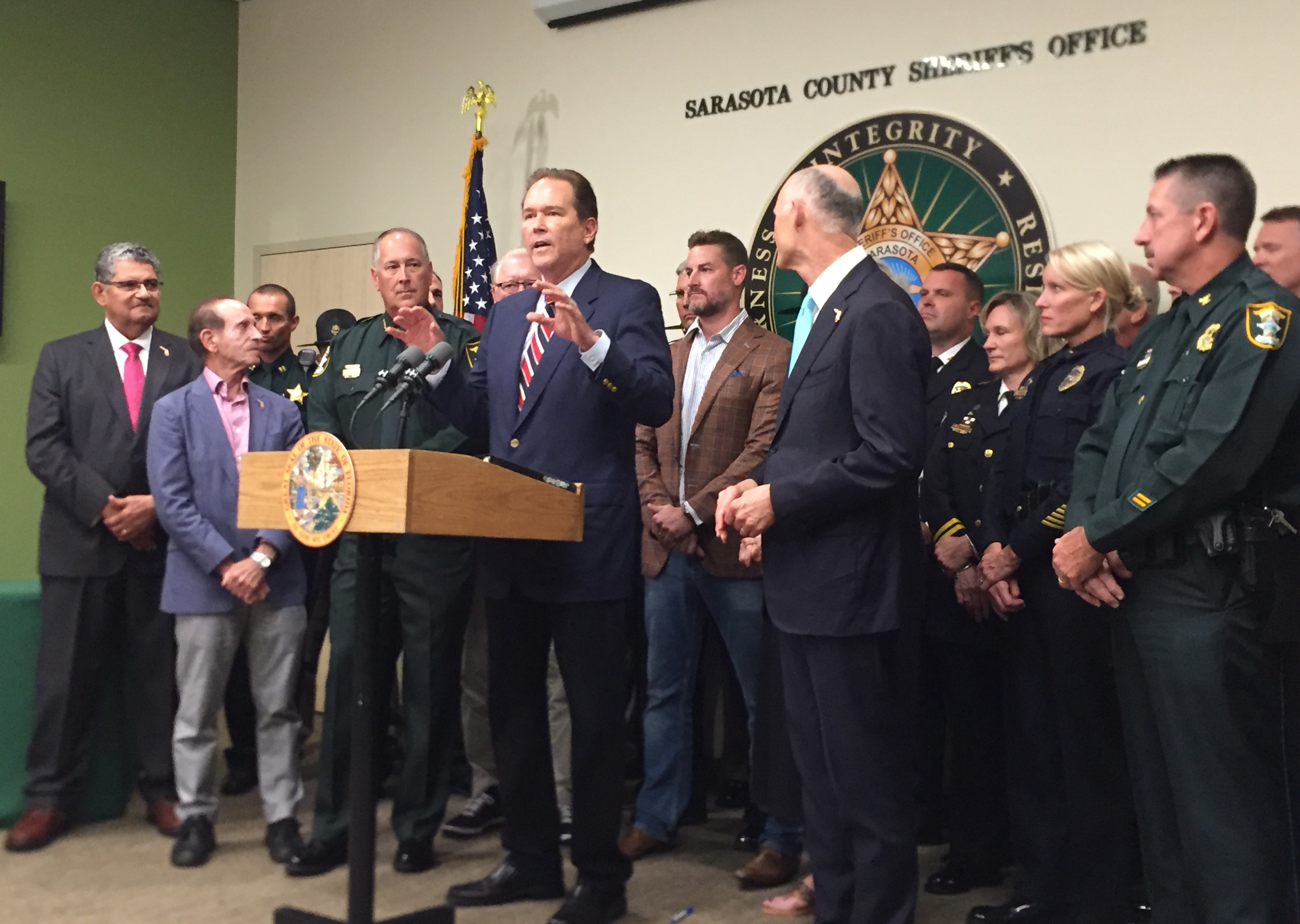 Buchanan talks about the need to confront the drug crisis
SARASOTA — U.S. Rep. Vern Buchanan today joined Gov. Rick Scott and local leaders at a bill signing ceremony for a new state law imposing stricter penalties for fentanyl dealers. Buchanan's congressional district is the epicenter of the fentanyl crisis in Florida. 

"Fentanyl is killing a growing number of people in Florida," said Buchanan, noting the drug is 50 times more powerful than heroin. "We need to work together at the local, state and federal level to take back our communities. We are sending the message today that drug traffickers will be held accountable for the lives they have destroyed."  

Florida House Bill 477, sponsored Rep. Jim Boyd, add fentanyl and other forms of the drug to Florida's list of schedule 1 controlled substances. The new law also imposes strict mandatory minimum sentences for individuals found in possession of fentanyl, and allows dealers who sell the drug to be charged with murder if a user dies from an overdose. State Sen. Greg Steube introduced similar legislation in the Senate.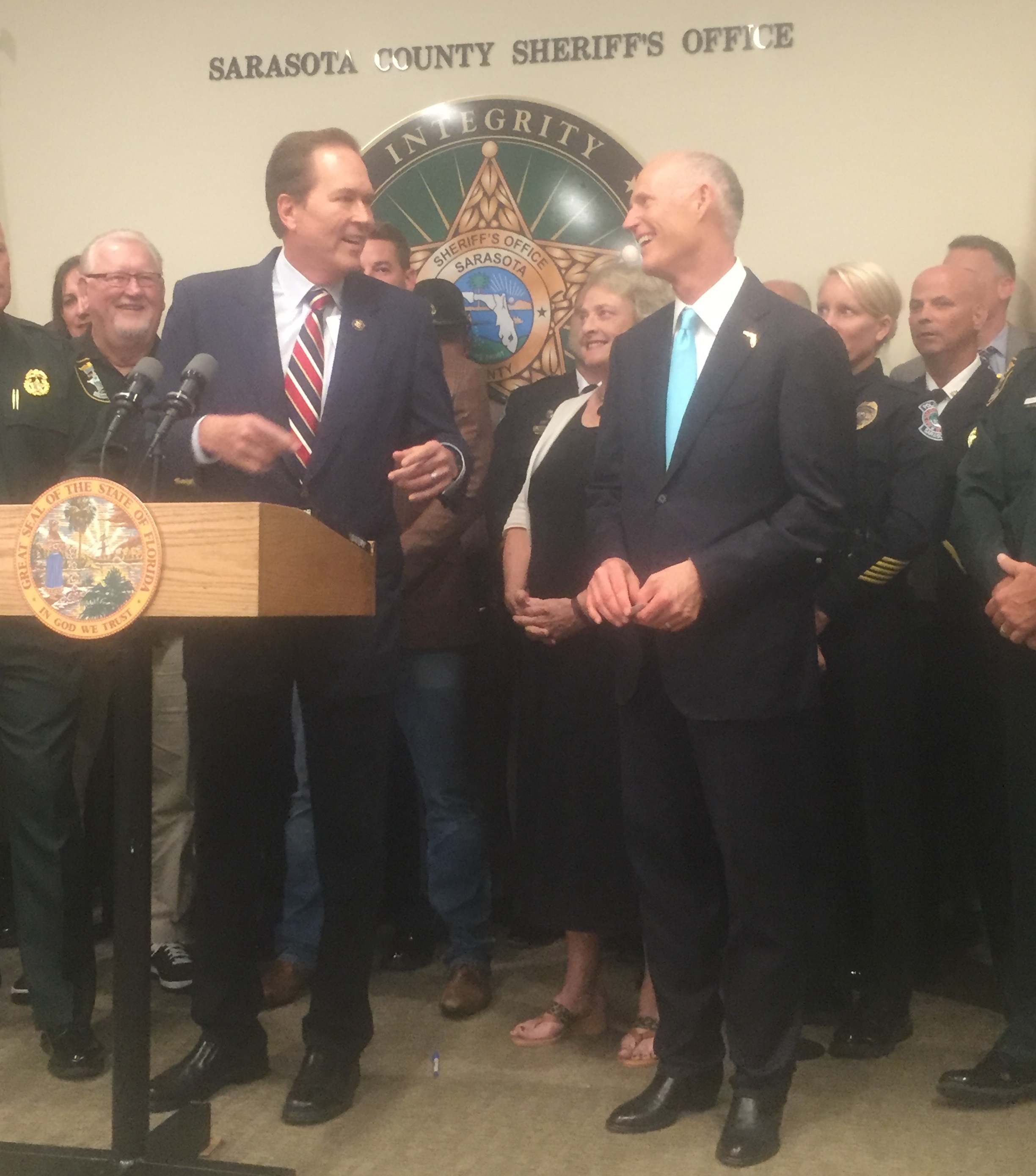 "I want to commend Governor Scott and the Florida Legislature for swiftly addressing this growing crisis," Buchanan said. "This synthetic drug is so powerful that several police officers have overdosed just from accidentally touching it."

For months, Buchanan has been urging Congress to take action on legislation to combat the fentanyl crisis. Earlier this spring, the Congressman co-sponsored a proposal that will strengthen U.S. Customs and Border Protection's efforts to intercept synthetic opioids like fentanyl from entering the country. The INTERDICT Act will help stem the flow of fentanyl and other drugs by providing border agents with drug-detecting chemical screening devices at ports of entry and more personnel, including scientists, to detect drugs being sent into the U.S. from Mexico, China and other countries. 

To cut down on drugs entering the U.S. through the mail, Buchanan is also a co-sponsor of the Synthetics Trafficking and Overdose Prevention Act Act. The bipartisan bill requires more intensive screening at U.S. Postal Service facilities. He previously co-sponsored the bill in the 114th Congress.

Buchanan joined Gov. Scott, Sarasota County Sheriff Tom Knight, Manatee County Sheriff Rick Wells, Florida Senator Greg Steube, Bradenton Police Chief Melanie Bevan, Sarasota Deputy Police Chief Pat Robinson and more at today's bill signing.