Buchanan Opposes "Sham" Food Labeling Bill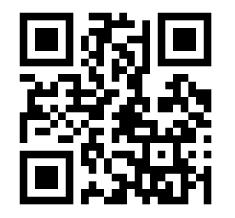 (This is what consumers could see instead of a simple label on food products. In case you weren't able to quickly access my press release, here it is:)
Buchanan Opposes "Sham" Food Labeling Bill 
Consumers Have a Right to Know What's in Their Food
Genetically Modified Food (GMO) Labels Should be Clear and Simple
WASHINGTON – U.S. Rep. Vern Buchanan, R-Fla., today voted against sham legislation that pretends to offer consumers transparency for foods made with genetically modified organisms (GMOs). "This food labeling bill has all the transparency of a brick wall," Buchanan said. "People have a right to know what's in the food they are purchasing for themselves and their children but this bill will not provide any such disclosure."

The bill passed Congress by a 306-117 vote despite Buchanan's objections and now goes to the president for his signature.

Buchanan said the bill cynically included a gaping loophole that allowed food producers to bypass true labeling with a telephone number consumers could call to ask questions or with a QR code they could scan with a smartphone to connect with a website that may or may not answer their questions.

"This is sham legislation that pretends to offer consumers transparency when in reality it does no such thing," Buchanan said, adding the issue is about transparency, not whether a product is safe or unsafe to consume. "What I want to ensure is that families get all the information they need to make decisions – what they do with that information is up to them."

The bill gives food manufacturers two years to update their packaging to provide information on GMOs through several options. Companies can disclose genetically modified ingredients through text directly on the product, or by including a picture similar to a bar code, called a QR code, that consumers can scan using a smartphone, or by placing a telephone number or website address on the product.

"Food labeling needs to be simple and clear," Buchanan said. "QR codes and telephone numbers do not meet that definition. What mother shopping with her children is going to stop in the middle of the food aisle to call a company or go on a website to check the content of every product they would like to buy?"

Approximately 70 to 80 percent of packaged food in the U.S. contains GMOs through ingredients like high-fructose corn syrup or soy lecithin, according to the Grocery Manufacturers Association.

Campbell's Soup Inc., General Mills Inc., Kellogg Co., ConAgra Foods Inc., and Mars, Inc. are some of the country's top food giants that have announced their commitment to voluntarily label GMOs.