Buchanan Meets with Jewish Leaders on Anti-Semitism, Israeli-US Relations
Group from Sarasota, LBK, Lakewood Ranch Region Travel to Washington
WASHINGTON – Congressman Vern Buchanan met Tuesday with a group of two dozen local Jewish leaders to discuss ways to combat anti-Semitism and the importance of American-Israeli cooperation in promoting peace in the Middle East. The group came to Washington as part of an annual policy conference organized by the American Israel Public Affairs Committee (AIPAC).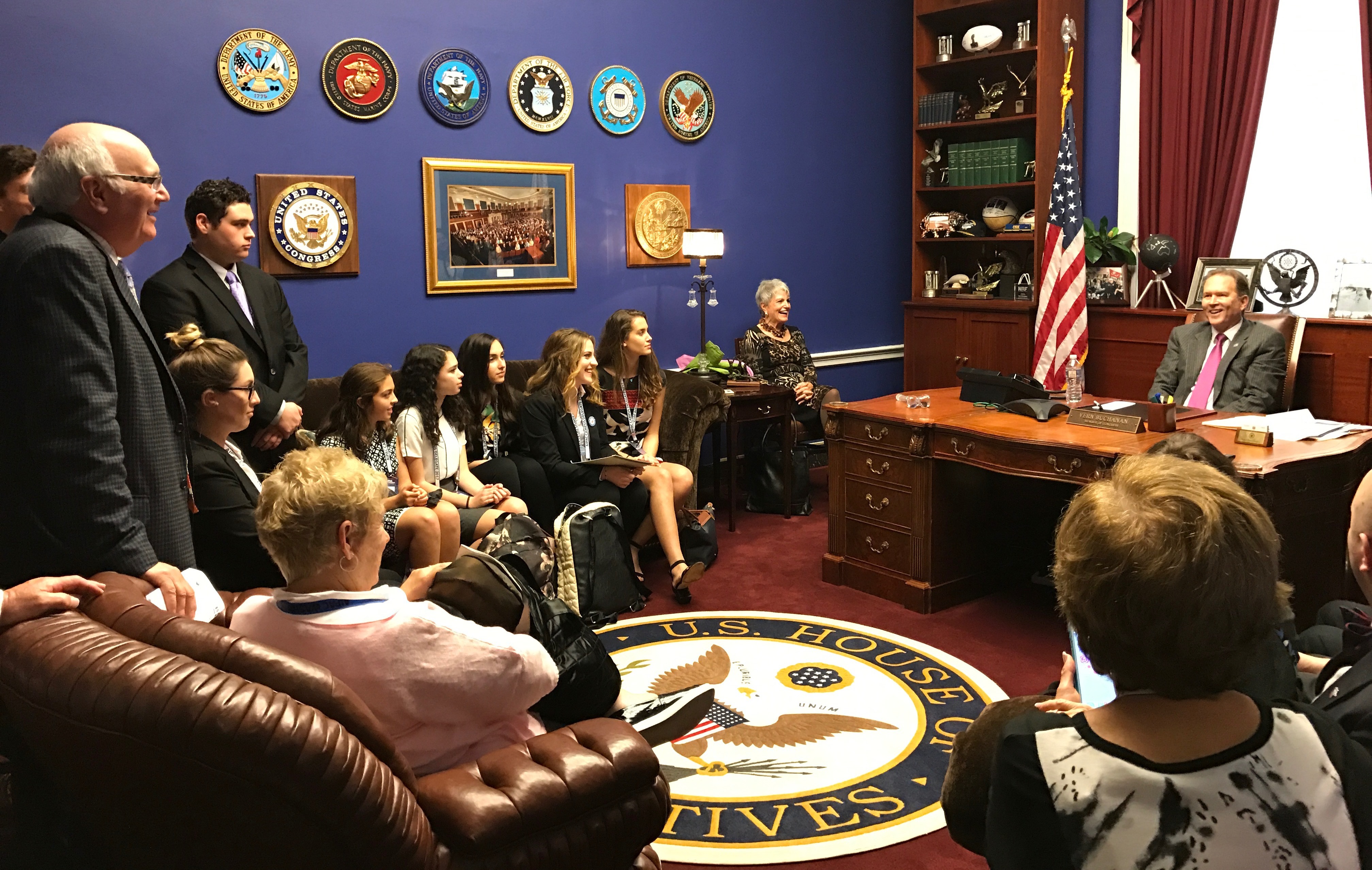 Buchanan, far right, talks to 24 local AIPAC supporters
About two dozen AIPAC members from the 16th Congressional District talked with Buchanan in his Washington office about the disturbing rise in anti-Semitic acts across the country and the latest developments regarding Iran's nuclear and military ambitions. The group included residents of Sarasota, Longboat Key and Lakewood Ranch.

Group leader David Chaifetz of Sarasota, who attended the meeting with his wife, Edie and their grandson, discussed with Buchanan innovative Israeli military technology including the Iron Dome, David's Sling, and Arrow-3 missile defense systems. The group also expressed concerns about anti-Semitism in our communities and on college campuses.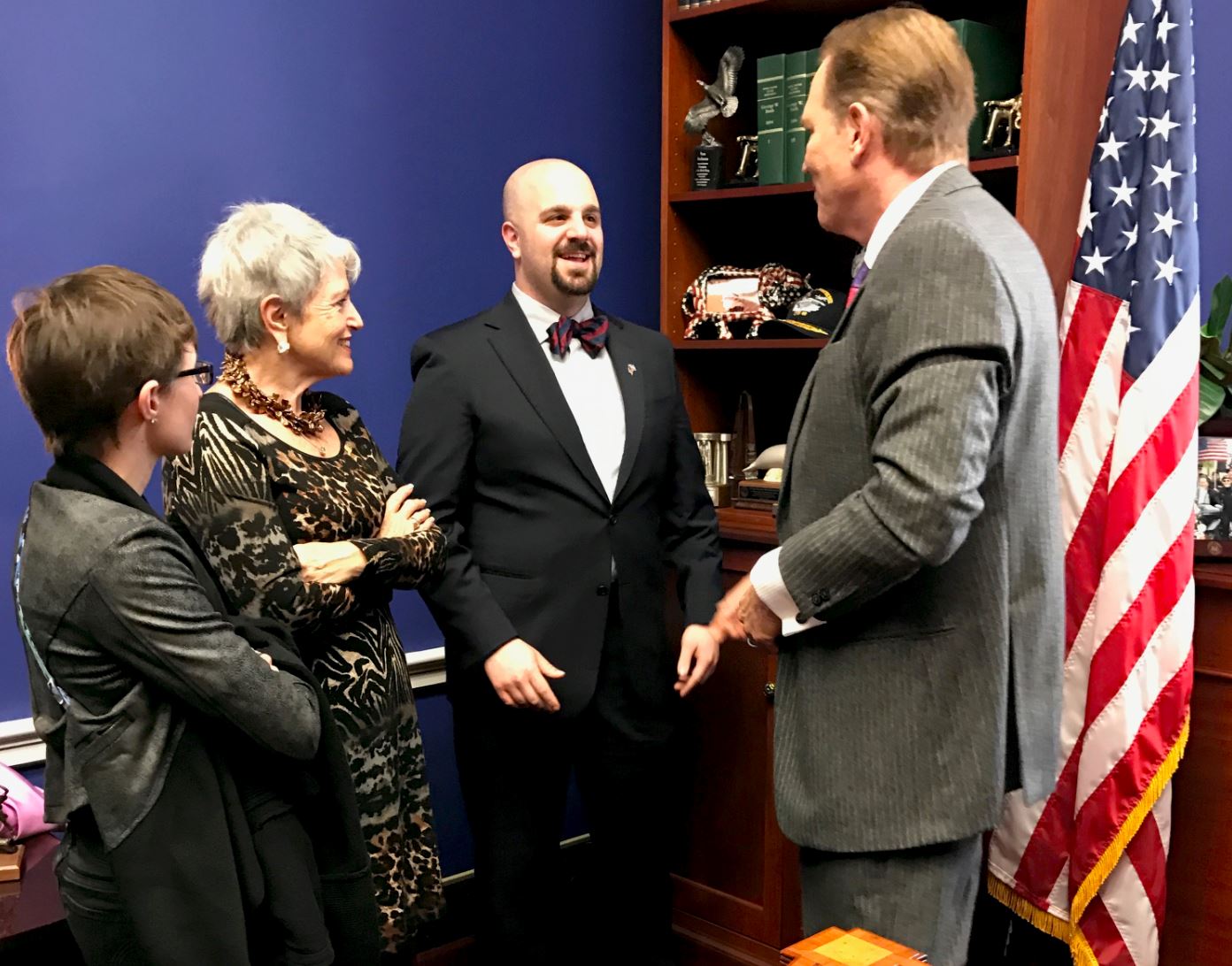 Buchanan, far right, talks with AIPAC leaders about support for Israel
"Israel is the only free democracy in the Middle East and deserves our support," Buchanan said. "As terrorist organizations like ISIS carry out violent attacks against the West, the strong U.S.-Israel alliance is critical in defending democracy and promoting peace at home and abroad."

Buchanan briefed the group on his recent national security mission to Israel and his meeting in Jerusalem with Dr. Eviatar Metania, the head of the Israeli prime minister's National Cyber Bureau. Buchanan and Dr. Metania discussed the U.S. and Israel's mutual defense goals.

The Congressman also talked about the bipartisan congressional taskforce he recently joined aimed at fighting anti-Semitism. Since January there have been 168 bomb threats made to Jewish institutions in 38 states, including Florida, according to the Anti-Defamation League. 

"The unprecedented rise in attacks against the Jewish faith is unacceptable," Buchanan said. "Fighting anti-Semitism in the U.S. and across the globe should be a non-partisan issue."