Buchanan, Hastings Hold Hearing on Water Quality
16 Florida Congressmen Attend
Red Tide, Ocean Drilling and Harmful Algal Blooms Dominate Talk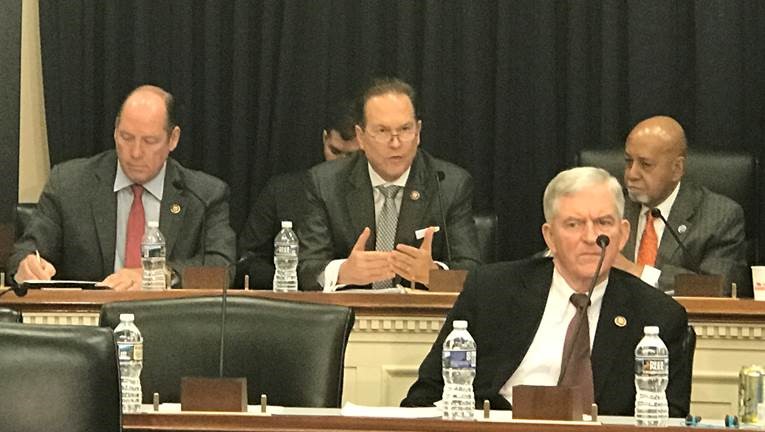 Buchanan questions witnesses at Florida delegation hearing
WASHINGTON –  Red Tide, Oil Drilling and Harmful Algal Blooms were at the center of the discussion today at a Florida congressional delegation hearing chaired by Congressmen Vern Buchanan and Alcee Hastings.
The meeting was arranged by Buchanan and Hastings to address some of the most pressing water quality issues affecting the Sunshine State.
It was the first meeting of the Florida congressional delegation in 2019.
Underscoring the importance water quality plays in the lives of most Floridians, 16 congressmen attended – more than half the state delegation.
"Few issues can unite our delegation like water quality, from clean oceans to the estuaries to the Everglades," Buchanan said. "Florida is the only state on the mainland with two coastlines. My goal was to see if we could reach a consensus and it was obvious that we all agree we need to take swift action to keep our oceans and waterways clean." 
Buchanan said he was very pleased to see most members joining him in support of greater funding for research into red tide and harmful algal blooms. And many members also agreed that we should not allow drilling off of Florida's coast.
Hearing panelists included: Dr. Michael Crosby of Sarasota, President & CEO, Mote Marine Laboratory and Aquarium; Adam Gelber, Director, Office of Everglades Restoration Initiatives, U.S. Department of the Interior; Colonel Andrew Kelly, Commander; Jacksonville District, U.S. Army Corps of Engineers; Noah Valenstein, Secretary, Florida Department of Environmental Protection; Garrett Wallace, Florida Government Relations Manager, The Nature Conservancy.
In 2018, Buchanan and Hastings backed a proposal that was signed by President Trump to provide more than $100 million to combat Harmful Algal Blooms like red tide. Last year, a Buchanan proposal to increase funding for red tide research was also signed into law.
Buchanan recently co-introduced the bipartisan Florida Coastal Protection Act, which would make permanent the current moratorium on oil drilling slated to expire in 2022. He also applauded Gov. Ron DeSantis' early focus on protecting the state's environment and natural resources.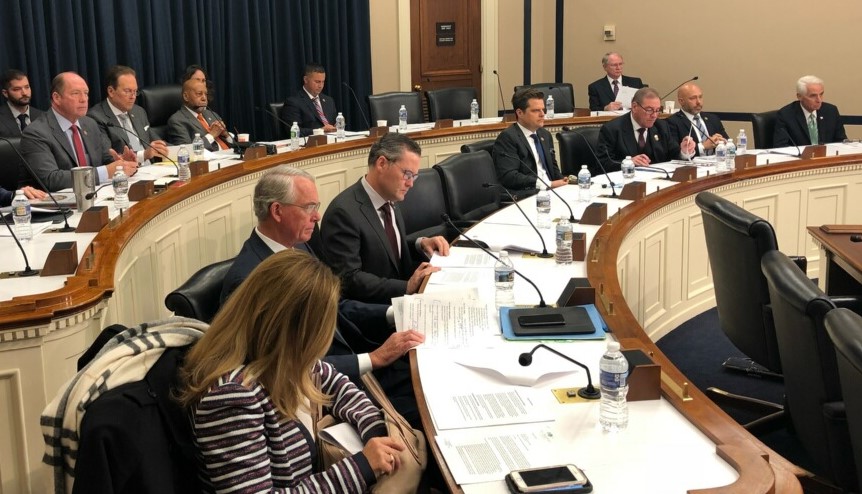 Florida members hear from a panel of five experts on water quality issues