Buchanan Co-Chairs FL Delegation Meeting on Flood Insurance
Buchanan Co-Chairs FL Delegation Meeting on Flood Insurance
Fla. Accounts for Nearly 40% of Flood Insurance Policies
WASHINGTON — Congressman Vern Buchanan today co-hosted a meeting of the bipartisan Florida delegation to get an update on efforts to reauthorize the National Flood Insurance Program. The program, which provides coverage to nearly 2 million Floridians, is set to expire on Sept. 30.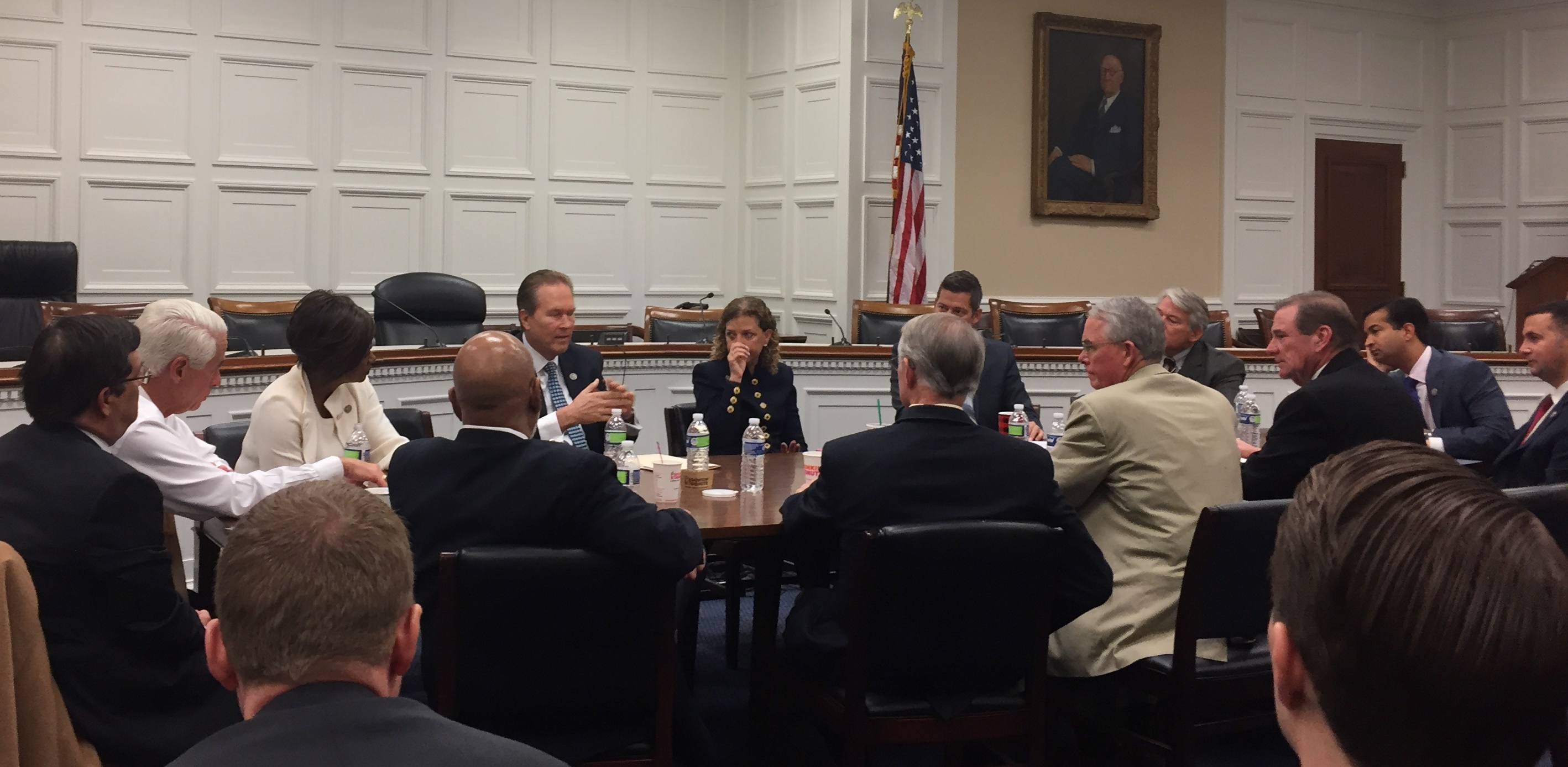 Buchanan (center speaking) addresses the group
Buchanan and Rep. Alcee Hastings (D-Fla.), co-chairs of the Florida congressional delegation, convened the closed-door briefing to hear from Congressman Sean Duffy of Wisconsin. Duffy chairs the House Financial Services Subcommittee on Housing and Insurance, which is drafting the reauthorization bill.

As of January, there were approximately 1.8 million flood insurance policyholders in Florida – accounting for nearly 40 percent of insurance policies nationwide.

"Floridians need access to affordable flood insurance so they can protect their families, homes and businesses – and recover quickly after the next disaster strikes," Buchanan said. "I'm confident the program will be reauthorized this year."

The group also heard from Florida Congressman Dennis Ross, the vice chair of the Subcommittee on Housing and Insurance.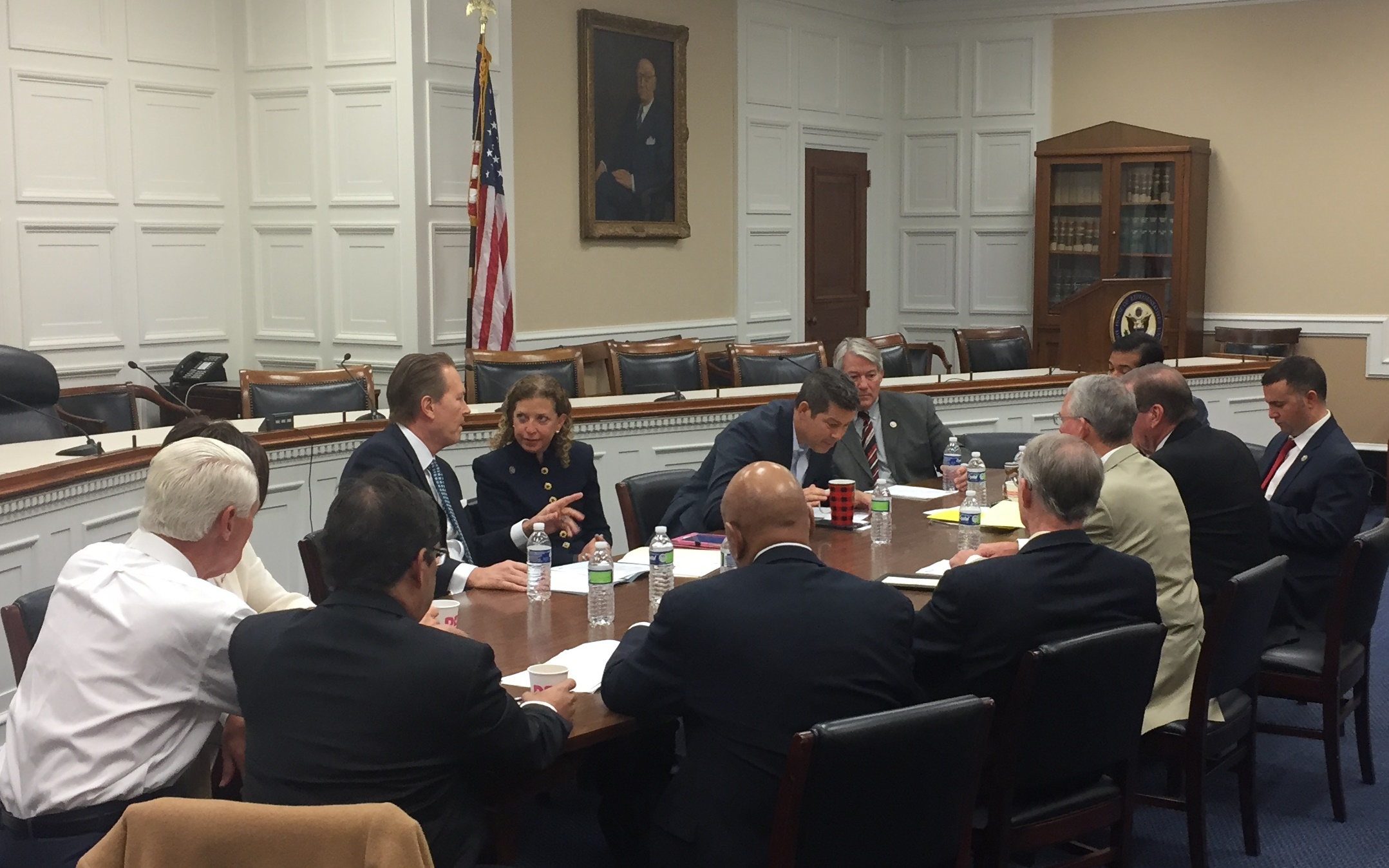 Florida delegation members discuss the flood insurance program
Buchanan was joined by co-chair Hastings and U.S. Reps. Dennis Ross, Carlos Curbelo, Neal Dunn, Francis Rooney, Gus Bilirakis, John Rutherford, Charlie Crist, Debbie Wasserman Schultz, Darren Soto and Val Demings.

The Sunshine State is second only to California for overall risk of natural disasters, with 6.7 million homes listed in the "high or very high" risk categories, according to RealtyTrac, a housing data company. It also leads the country with the most homes at risk for hurricanes.

Buchanan also noted that with an average elevation of just 100 feet above sea level, Florida is particularly prone to flooding. Even a few inches of precipitation can cause flooding in certain areas across the state and cause tens of thousands of dollars in damages.