Buchanan Briefed on Anti-Terrorism Efforts in Africa, Europe
Congressman Meets with Fla. Troops Overseas, Including Sarasota Naval Analyst
WASHINGTON – Congressman Vern Buchanan is back in the United States today after a national security mission overseas that included meeting with the commander of the U.S. Navy's 5th Fleet in Bahrain to discuss counter-terrorism operations in Iraq, Afghanistan and other countries.

While visiting fleet headquarters in Bahrain, the Congressman met with American troops, including Sarasota, Fla. sailor, Deborah Mack, a naval analyst. "Deborah and the other troops I met with are true patriots who leave family and friends for months on end to fight for our country," Buchanan said. "It was a privilege to meet service members from Florida and witness firsthand their love of country."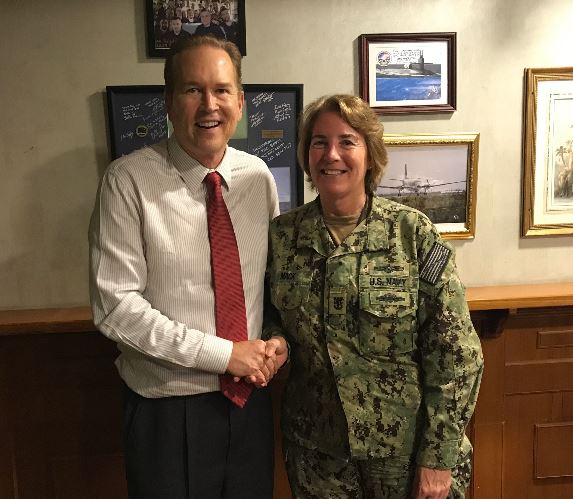 Buchanan meets with Master Chief Deborah Mack, naval analyst from Sarasota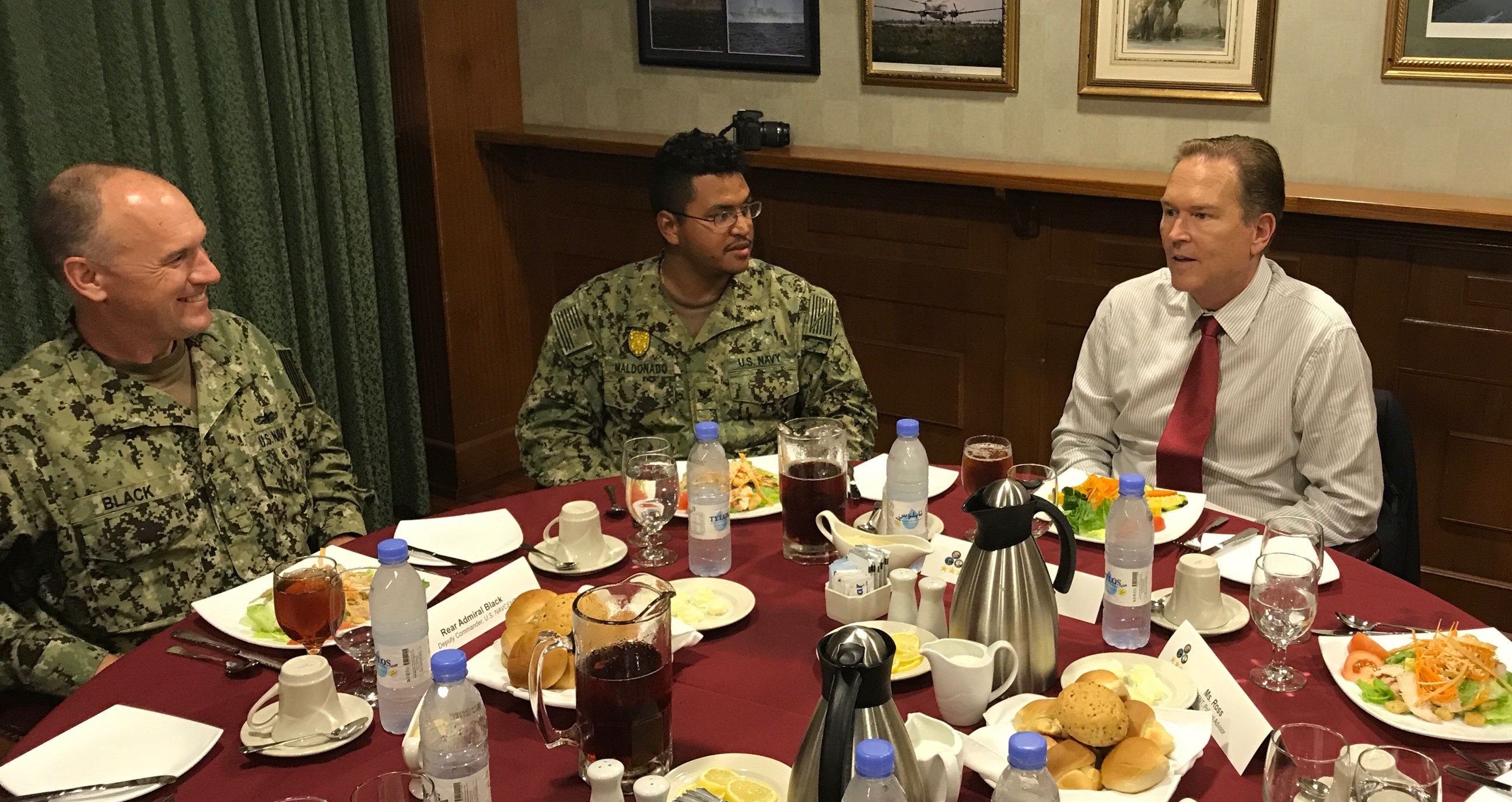 Buchanan shares a meal with Florida troops
Buchanan was part of a bipartisan congressional delegation that also met with military officials and government leaders in Germany and Kuwait to discuss intelligence cooperation, threats posed to NATO and efforts to eradicate ISIS. 

While at U.S. AFRICOM's headquarters in Stuttgart, Germany, Buchanan received a briefing regarding terrorist activity in Libya, Somalia and the entire African region. AFRICOM is one of six regional military headquarters for the Department of Defense and is responsible for military relationships with 54 African nations.

The delegation arrived a few days after the tragic terrorist attack in Manchester, England that killed 22 people and wounded 100 others. Officials believe the terrorist responsible, Salman Abedi, had visited Libya days before the bombing.

"Jihadists in North Africa continue to pose a serious threat to global peace," Buchanan said. "As we saw with Manchester, Africa remains a hot spot for the recruitment and training of terrorists."

Gen. Thomas D. Waldhauser, head of AFRICOM, discussed the current fight against ISIS, the rise of militant group al-Shabaab and how the refugee crisis is impacting the region. In May a U.S. Navy SEAL was killed in Somalia as part of an operation targeting an al-Shabaab compound. The combat death marked the first American casualty in Somalia since 1993.