Buchanan Announces Service Academy Appointments
Eight Local Students Head to Prestigious Military Academies
WASHINGTON – Congressman Vern Buchanan announced today that eight local students he nominated have received appointments to the nation's military service academies.

Each year, members of the U.S. Congress nominate students for admission to the U.S. Military Academy in West Point, N.Y., the Naval Academy in Annapolis, Md., the Air Force Academy in Colorado Springs, Colo., and the Merchant Marine Academy in Kings Point, N.Y. Applicants must meet strict qualifications and are interviewed and recommended by a non-partisan service academy board appointed by the Congressman. 

"Recommending exceptional students from the Suncoast to our country's military service academies is one of my greatest privileges," Buchanan said. "I'm honored to represent the 16th Congressional District, which year after year continues to produce courageous students willing to serve our country. I look forward to seeing these young men and women flourish in their college education and wish them the best as they begin their military careers."

The U.S. military service academies are four year post-secondary institutions that combine educational excellence with military officer training. Students accepted to the academies receive a free four-year education in return for a commitment to serve five years in the active duty military after graduation.

Buchanan met with the local high school students at a ceremony in Sarasota on Monday night.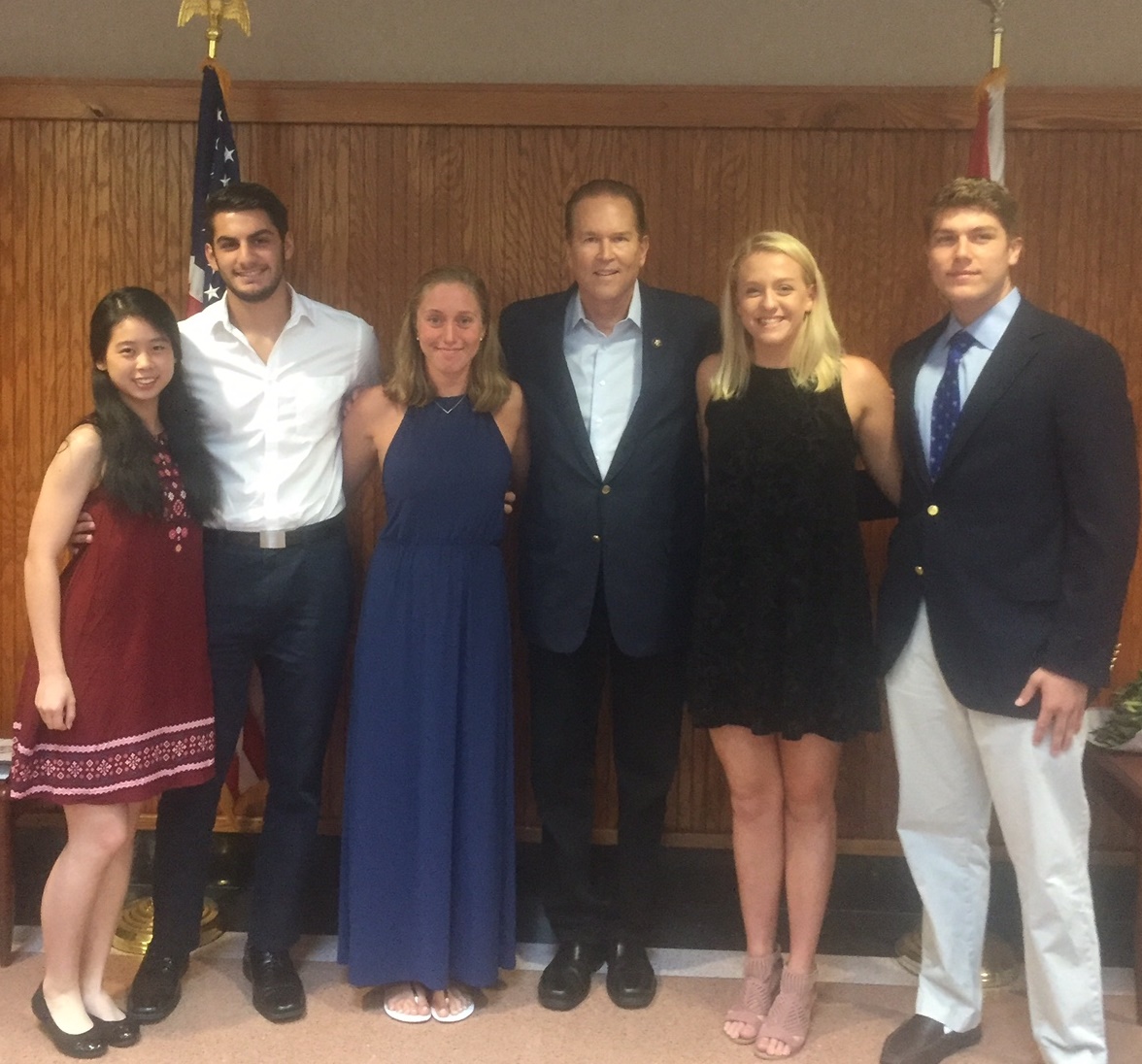 Buchanan meets with local high school students who received appointments to the nation's military academies
The following students nominated by Buchanan received an academy appointment:

Kathryn Ann Kochevar, Pine View School, to the U.S. Military Academy

Songwen (Sharon) Liao, Sarasota Military Academy, to the U.S. Military Academy

John Coleman Madden, Sarasota High School, to the U.S. Military Academy

Jacob F. Ziadeh, Sarasota Military Academy, to the U.S. Military Academy

Sarah Michelle Weiss, Booker High School, to the U.S. Military Academy

Alexis Danielle Andros, Riverview High School, to the U.S. Air Force Academy

Richard Frederick Worthy, Pine View School, to the U.S. Air Force Academy

Isabella Faith Penkwitz, Pine View School, to the U.S. Naval Academy